"This little gem of a mystery centers around murder, mayhem and race-fixing at a fictional racetrack named Edgewater Downs in Northern California... Dawson confesses to being a longtime racing fan and has really done her homework well... California racing fans should enjoy the local flavor of A Killing at the Track." —California Thoroughbred
"I don't know how much Janet Dawson knew about racing before writing A Killing at the Track but she makes you feel as though she's gotten up at dawn to watch the horses work out all her life. She makes the most of her setting and peoples her story with wonderful characters. Highly recommended." —Sally Powers, I Love A Mystery
And don't miss "Witchcraft," the short story prequel to A Killing at the Track, available for Kindle and Nook.
What You Wish For: Now Available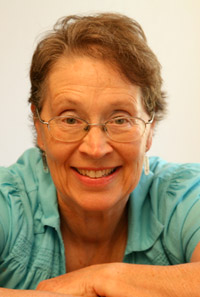 Credit: Charles Lucke
How well do you know your friends?
Lindsey Page is sure she knows them quite well. After all, she's known Annabel, Claire and Gretchen for decades. They shared a house back in the 1970s, when they were students at the University of California.
But things happened that spring of 1974, when Patty Hearst was kidnapped just a block from their Berkeley house.
Secrets long hidden are unraveling, and Lindsey will discover that she doesn't know her friends as well as she thought.
What You Wish For is available from Perseverance Press. You can read an excerpt and purchase it from Amazon, Barnes & Noble and IndieBound.
Janet and other Perseverance Press authors have a blog, Get It Write.
Reviews
"Personally I wish for a crackling good mystery tale—and Janet Dawson delivers, as she always does. More than a whodunit, this is a fascinating novel about friendship, loyalty, love, recent international history, and the often-strained relationship between mothers and daughters. There are plot points here to which everyone can relate."
—Les Roberts, author of The Cleveland Creep and The Strange Death of Father Candy
"What You Wish For is a powerful story full of twists and turns that connect the past and present with surprise and perception. Janet Dawson's strong and believable characters both entertain and teach us about life, loyalty and the true meaning of friendship. Her strong prose and insightful plot will please any reader who loves a good tale. Another wonderful novel from a master storyteller."
—Earlene Fowler, author of The Saddlemaker's Wife and Spider Web
"In a series of flashbacks and returns to the present, Dawson weaves a tale of love, friendship, betrayal and loss. She leads you on one woman's search for the truth, and the discovery that the truth as seen through another's eyes is no less true. With vivid descriptions of San Francisco, Berkeley and Alameda from the early 1970s to the current day, and an unflinching look at the grinding poverty, torture and execution experienced by Salvadorian civilians during that country's civil war, What You Wish For is a story that grips you until the very last page."
—Carrie Beavers, Alameda Sun
"This is a novel you want to savor as much for the context of the story, as for the story itself... The story provides a powerful contrast between the affluence of San Francisco and the jungles of El Salvador, from which the conflict emerges."
—Clay Stafford, Killer Nashville's Book of the Day
"This thoughtful suspense novel from Dawson (Bit Player and nine other titles in her Jeri Howard PI series) concerns families, secrets, and the human cost of coffee from El Salvador... Dawson weaves together multiple time lines and character viewpoints... as she conveys the message that 'the price of coffee shouldn't include death.'"
—Publishers Weekly
E-Book News
Jeri Howard's back! Backlist, that is. The e-books of Kindred Crimes, Till The Old Men Die, Take a Number, Don't Turn Your Back on the Ocean, Nobody's Child, A Credible Threat, Witness to Evil, Where the Bodies are Buried and A Killing at the Track are available as e-books for Amazon's Kindle, Kobo, and Barnes & Noble's Nook. They are also available from SmashWords and the iTunes Store. Visit Janet's author page at Backlist eBooks.
Short Stories
Short stories, we've got short stories! Now available for Kindle and Nook. Check it out!
Also available is Casebook. Together in one volume—four short stories featuring Jeri Howard: "Slayer Statute," "Blue Eyes," "Candles on the Corner" and "Little Red Corvette." Buy it for Amazon's Kindle.
Interviews
Read an interview with Janet at the Authors Are People Too blog.
Read Janet's post "Old Gold" at Ronald Tierney's Life, Death and Fog blog.
Read Janet's guest blog at Mystery Fanfare.
Read an article from the East Bay Express about Janet's "Mysterious Women" library panel with Camille Minichino and Ann Parker.
Read an interview with Janet from the University of California's Link e-newsletter.